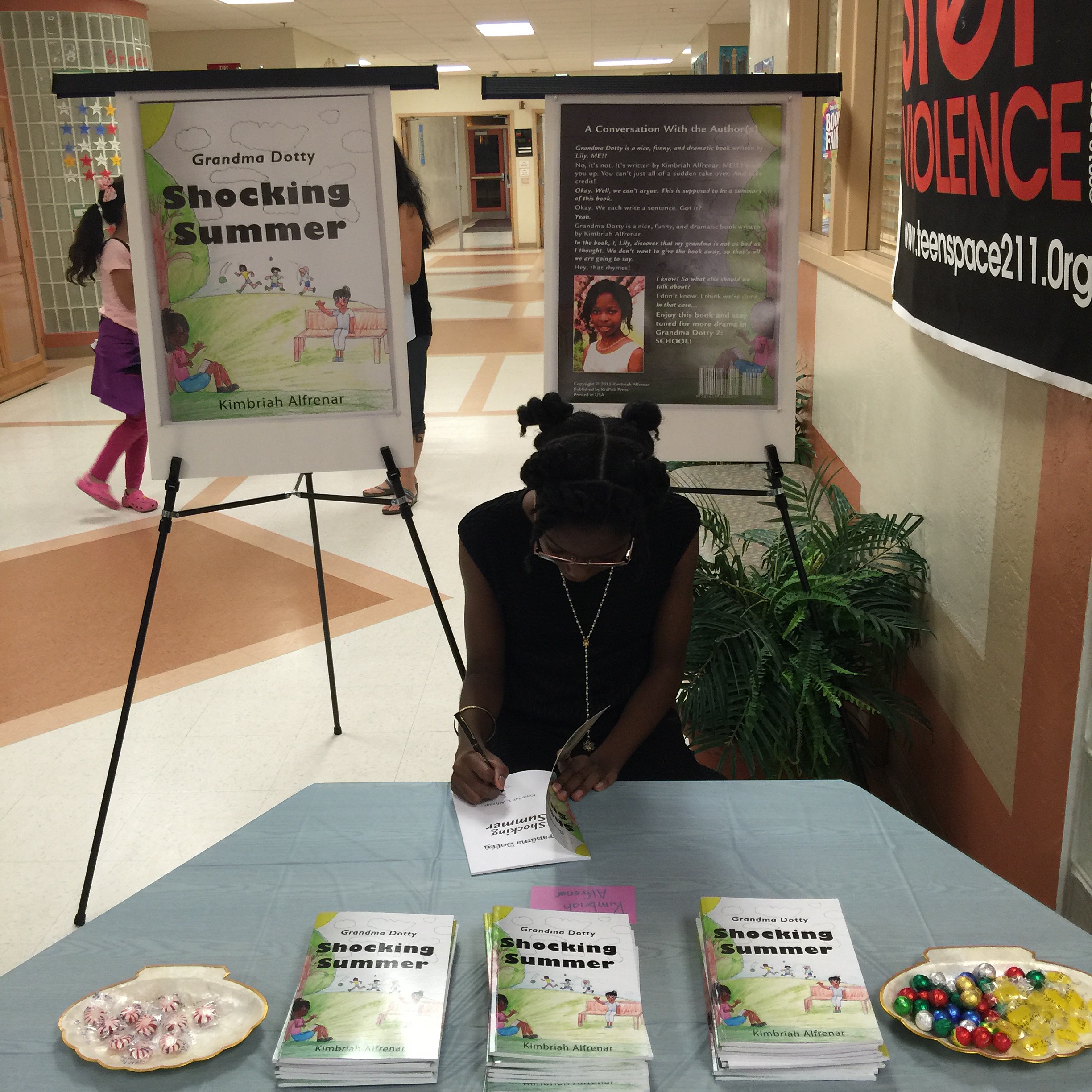 First Book Signing
This book signing was held at Silver Shores Elementary School in March 2016.
Grandma Dotty: Shocking Summer is a funny and dramatic book. The main character, Lily, had planned an exciting summer vacation filled with activities. Then, Lily found out that her grandmother was coming to spend the summer with the family, she started to doubt whether her summer vacation would go on as planned.
 What will happen to her summer vacation? Will the arrival of Grandma Dotty shatter the plans for the summer? Will her skepticism about her grandmother be proven true or false? Will there be a common ground between Lily and her grandma? The best way to find out is to read the book.
Have you ever been interested in learning and remembering the stories of the women in the Bible? This book holds the stories of thirty important women of the Bible, along with drawn pictures, lessons, and descriptions.
The Bible says that a woman "is worth far more than rubies." This book will provide you with many characteristics that women have had from the creation of mankind until today. Enjoy the book!
Kimbriah's Bio
Kimbriah Alfrenar is a fifteen-year-old high school student who has been passionate about reading since she was three years old. She lives in Florida with her younger brother and her parents. At the age of five, she began playing the piano and has become skilled at sight-reading music. All her life, she has enjoyed reading many different types of books. Her interest in writing was born from her love of reading and has helped her by introducing her to new and different styles of writing. Other than reading, she has developed a love for drawing after watching one of her close friends draw in elementary school. She eventually asked for her own sketchbook and began to practice her art skills.
As a young devoted Christian, Kimbriah loves going to church and absorbs all of her pastor's teachings. She understands the importance of using the gift that God gave her, which is writing. Following her passion, Kimbriah published her first fiction book of a series called Grandma Dotty: Shocking Summer at the age of twelve. While writing, she has found that listening to gospel music helps her stay connected with the Holy Spirit. Responding to God's call, she hopes to publish many Christian books in the future.
My First Conference
I was invited to be a keynote speaker at my first conference called "There is Grace for Your Space" at Lake Worth on February 9, 2019.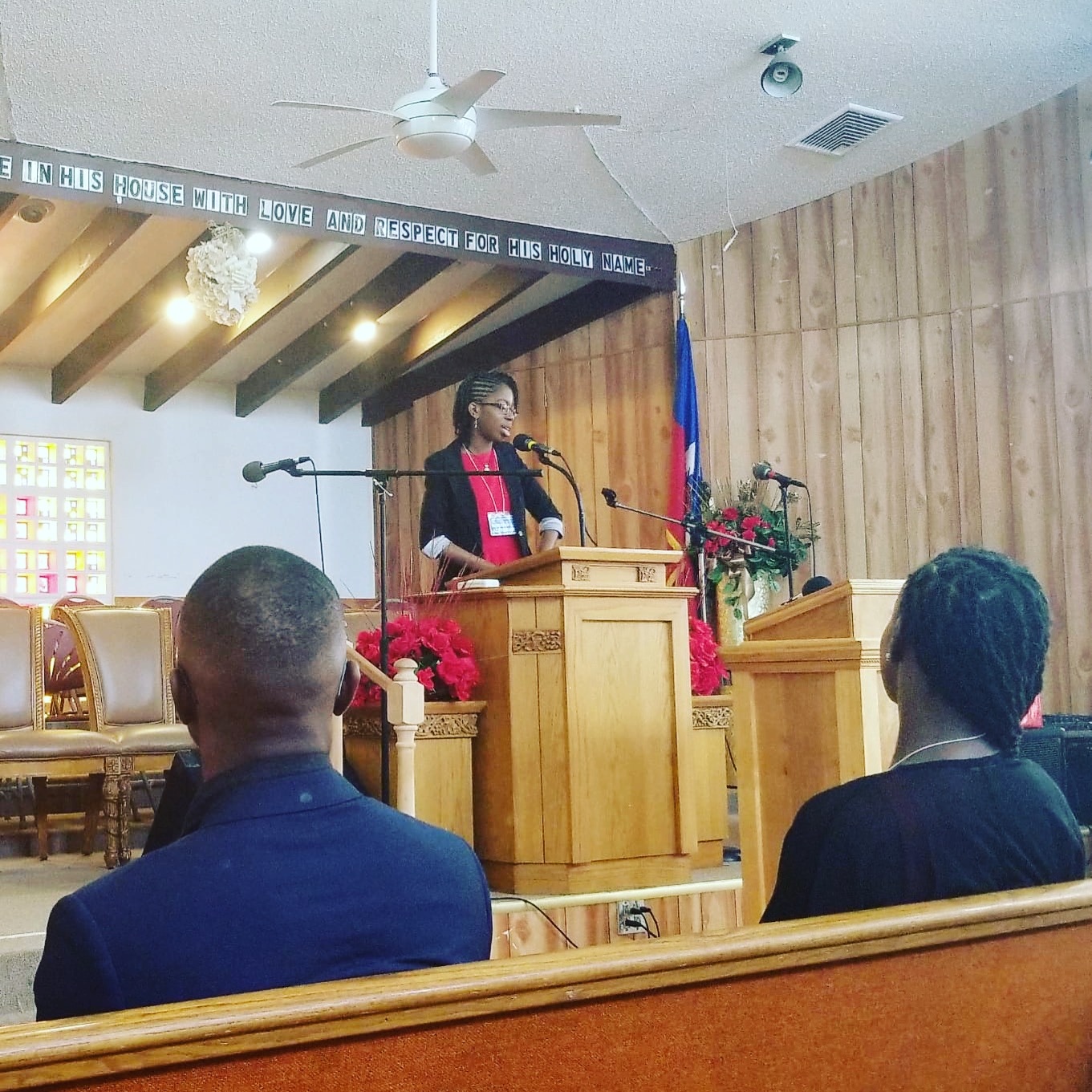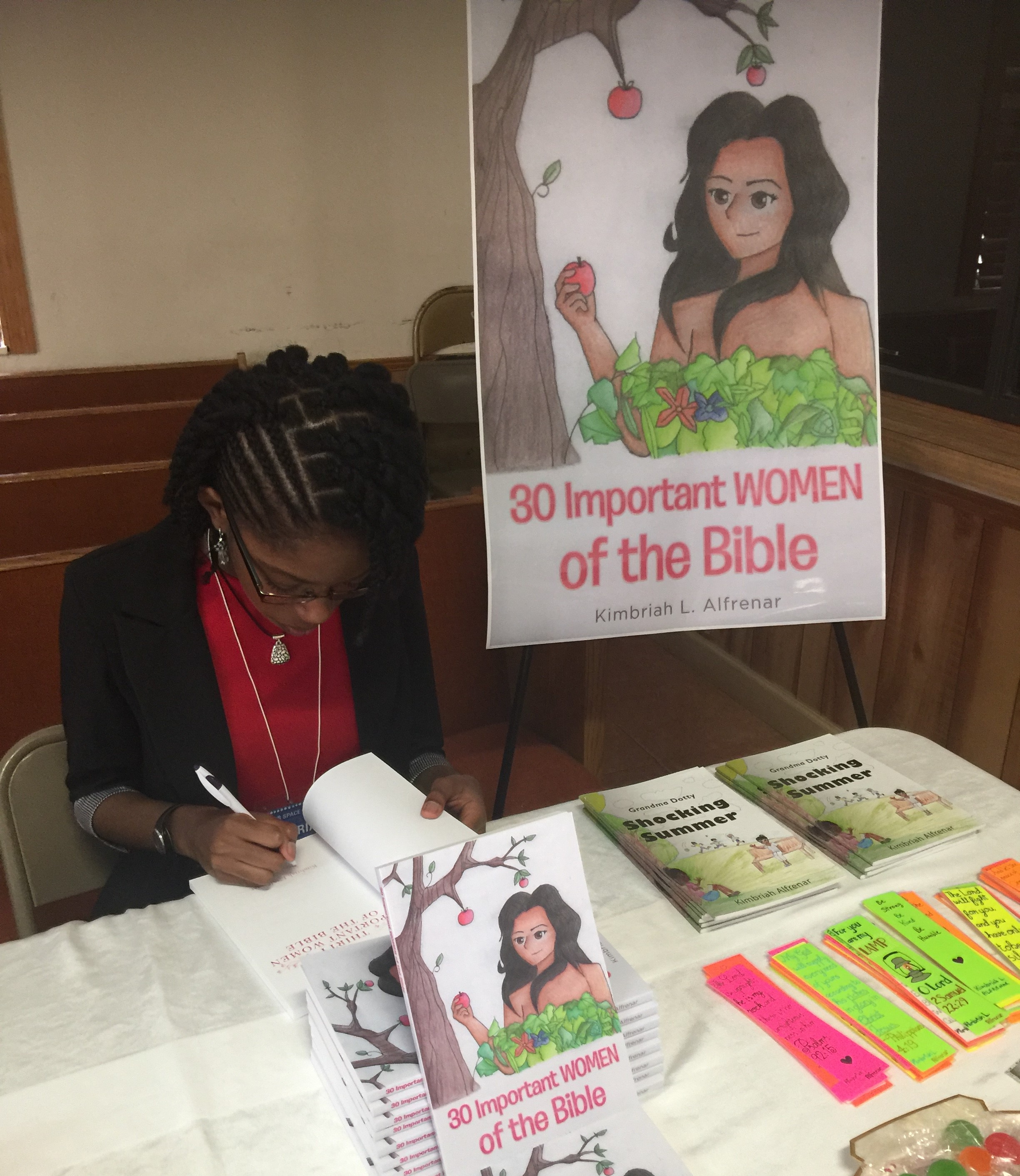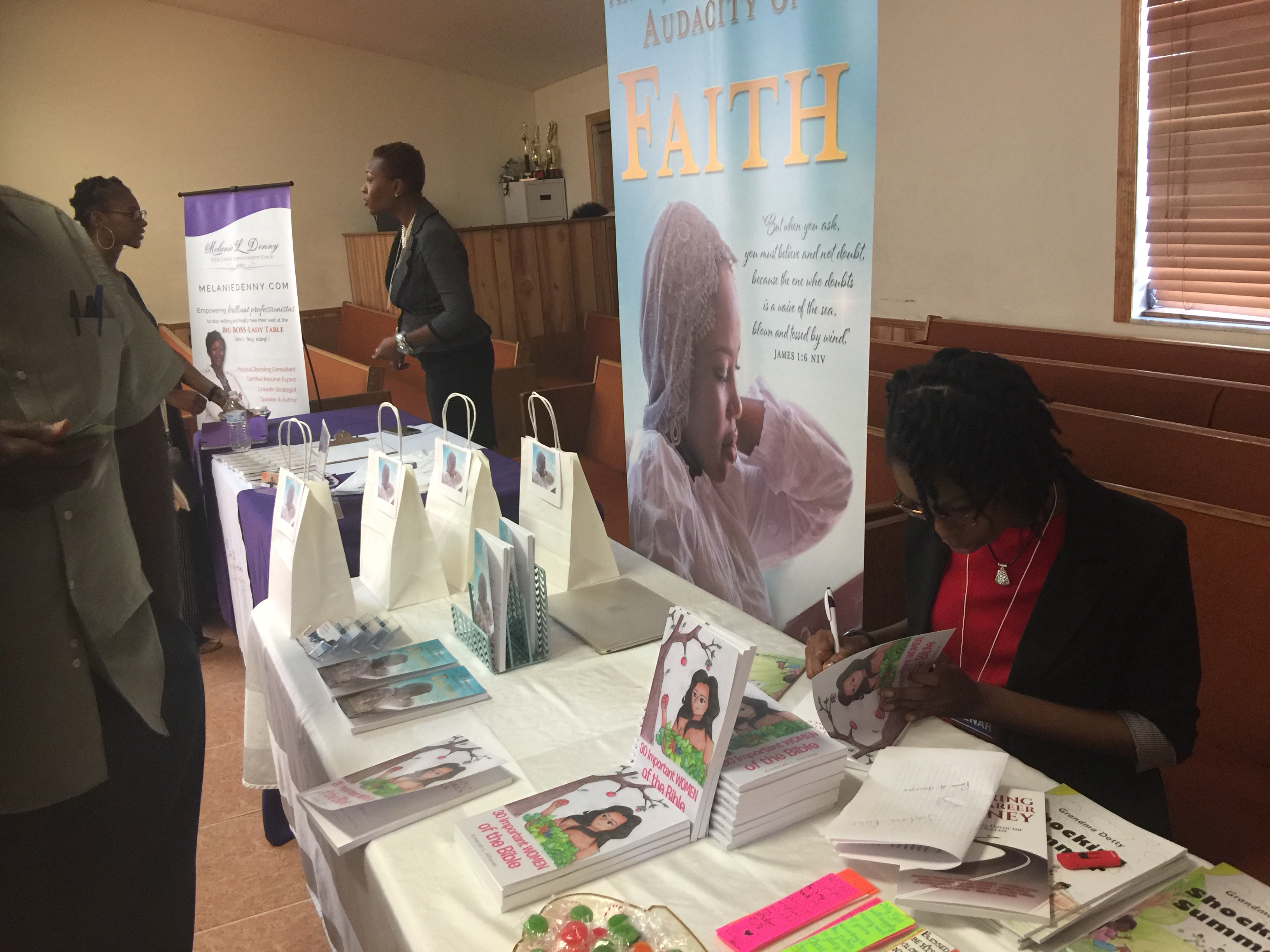 Next Steps...
Your opinion is very important to us. Please give some feedback after you read the book. Thank you